Cafe Coffee Shop Ideas
Café Coffee Shop Ideas
As you have bumped on this website, it means you have decided to have your café. You are looking for business ideas and tips and we are happy to give our inputs for your successful coffee shop. You will be going to make mornings brighter and afternoon stress-free for a lot of people with your café. It could be boring to write a business plan for your café but it's important to put processes in place before you get into it.
Business plan is not about the financial documents it's mostly the process involved to run the show on daily basis. There are several things that you should know by research or from consultants before your actually open a coffee shop. We have tried to give few tips for your planning. More information you can seek by emailing to us or calling any of our numbers anytime.
Research and Analysis:
It requires decent investment of time and money to open a café. You spend time understanding what is required to run a successful business. Speak to your friends and family members and veterans whom you know who have already been running a café. You keep finding out what is required and what is not. Learn about your location and the customer base you are planning to serve.
Vision:
You need to really sit down and jolt those imaginations you have in your mind about your café. When it's up and running how it should and what is the atmosphere it should offer to your clients. Start organising your thoughts about the design, concept, menus, food… If you write down these thoughts and ideas it will be more consistent at the execution stage. Your café name, design, menu, interiors, service quality… will define your vision for the clients. Definitely it ignites the word of mouth marketing for your brand.
Detailed Business Plan:
You may be thinking it's too much hassle to create a business plan. It's not a final document but more about the process. It will help you understand the local market and a hold on the numbers that you want achieve. Business plan can help you achieve step by step in managing or running coffee shop. When you have a detailed business plan it's like a road map with indicators for future growth and expansion.
Location:
It's a critical element of your business model. Even before renting / leasing out a place try to spend some in that area. You need to assess the number of footfall in and around that area. Is there proper parking, if not in the store front at least from closer distance. What is the demographics of the local community of the place you have chosen? The length and terms of your lease agreement can affect the profitability of your business which will reflect during cases of resale value of your café. Consult a lawyer to get clear picture before you sign any documents.
Equipment:
You cannot ignore the fact that equipment you choose will impact a great deal in the final food production. Café is no exception to it, there are variety of equipment in the market by several brands. Your scale and size of operation that determines which equipment to choose and which to discard. You have to speak to an expert at Hotel Total who can guide you better in this regard. Drop an email or whatsapp us, our team is always happy to help you and any time. You need to invest in commercial blender, refrigerator, mixer, dishwasher, cash register…
Suppliers:
Depending on the type of café you are planning, suppliers have to be chosen wisely. Coffee beans, Milk, Bread, Fresh Produce, Groceries, cups (paper and porcelain), napkins, coffee stirrers, teapots, syrups… The list can be wide-ranging but the point is choose right at the beginning itself. Be prepared for anything, if the supplier delays delivery you may have to run around and get yourself. Choose those who fit with your business philosophy.
Design and Interiors:
Give your café a character that welcomes your clients with open arms. The concept can largely depend on your focus audience. The paint, light, chairs, tables, cups… can all be unique but should suffocate your clients. You cannot please everyone, keep it professional. Evaluate the design from both employee and customer perspective. Employees should be able to work comfortably throughout the day. Customers should easily understand the order process. Hire professional interior designers from Hotel Total. They will assist you in great designs as well as execution of the same.
Menu:
Your menu should express the vision and theme of the café. Food options, menu colour and design, font style and font size, descriptions, images, price… all has to be user-friendly. It should not be like every time the customer has to call waiters to understand what it means. Use simple English to describe your products on the menu. Make sure to add gluten free, vegan and vegetarian options on the menu. Write down the margin of each item and ingredient costs. As a thumb rule ingredient costs should not be more than 35% of the retail price (excluding GST) to be profitable.
Right People:
Speak to any café owner about the #1 issue in their experience of running a coffee shop, they will mention 'People'. It's not easy to find and hire great staff for your café. If you are looking for experienced staff, there might be a catch in it called 'attitude'. Skills can be learned but if you find a person with an attitude that doesn't suit your business philosophy then it can be messy. Have a proper induction and training system in place. Train them periodically to keep upgrading their skills as your business grows bigger. Keep motivating them for all the hard work done at the café.
Marketing:
The months and weeks to the opening date of your café can be an opportunity to market. Use social media, digital marketing, Instagram and other platforms where there is scope of building your brand throughout word of mouth marketing. Locate your business name on Google map. Register a website for your café and start listing it on other websites as well. When you start getting clients physically at your café, ask them to follow, review, share your brand to the internet world.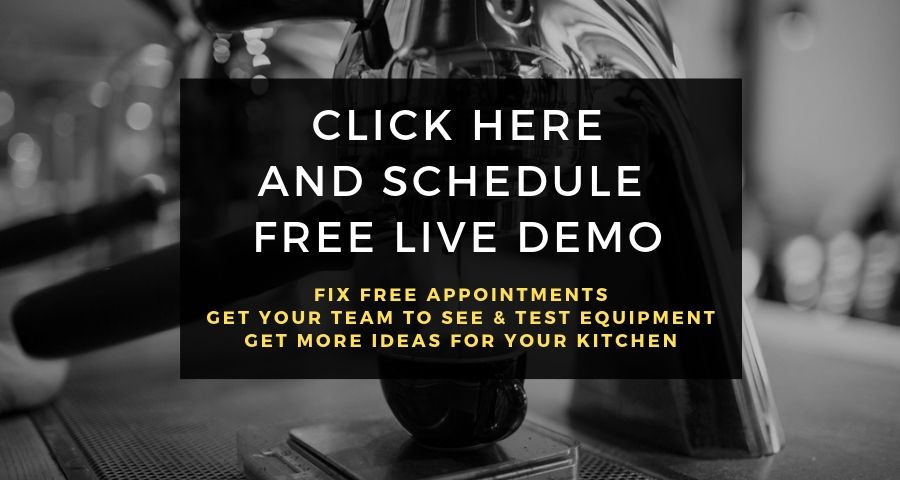 ---